Wearabel Electrode Device (WED)
Project Brief:
BIOPAC Systems, a leader in the physiology measurement industry needed a simple, modular & semi disposable system to affix multiple electrodes to patients and research subjects arms. The system would also need to accommodate as big a population as possible and be machine washable.
Process:
A number of alternatives & ergonomic issues were explored on paper before starting the prototype process.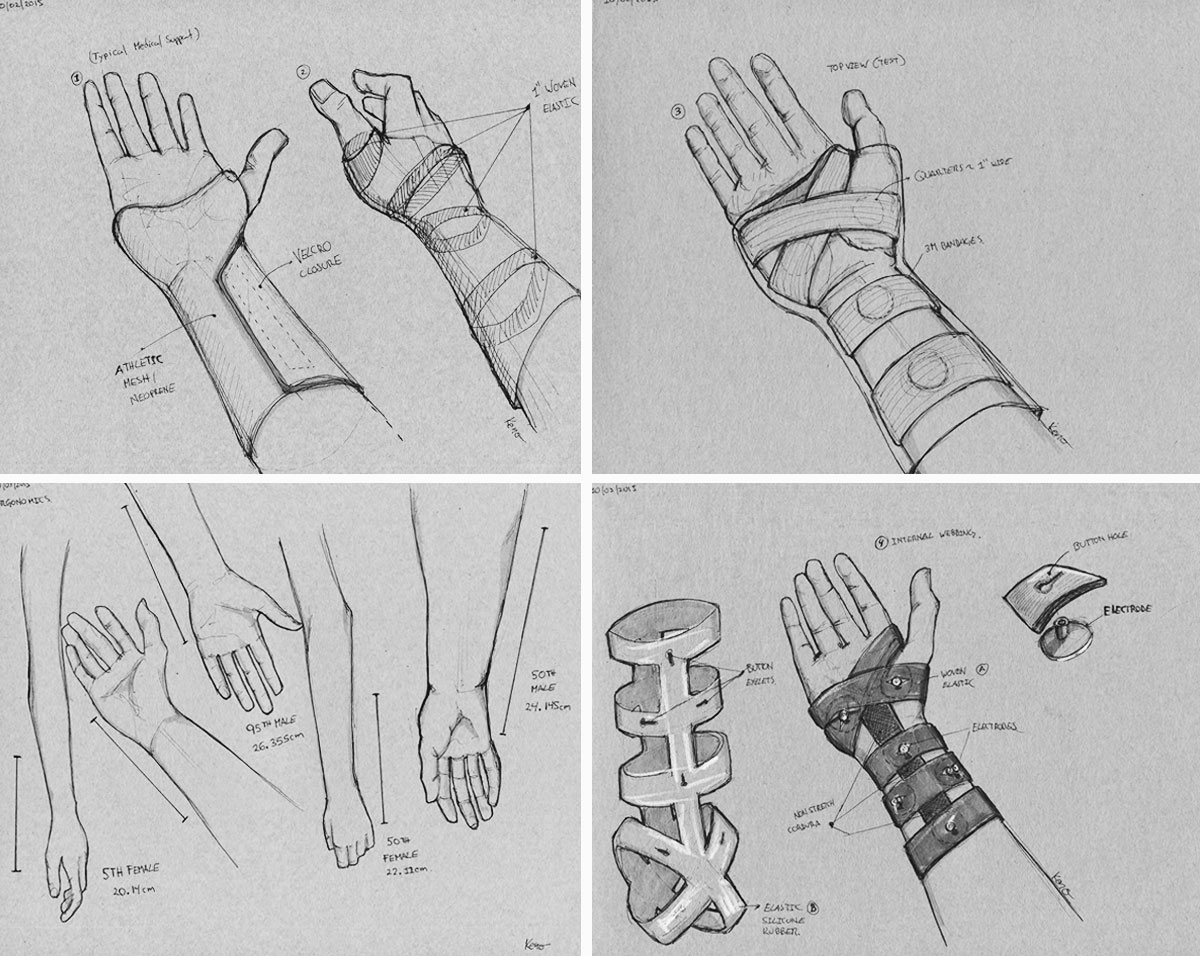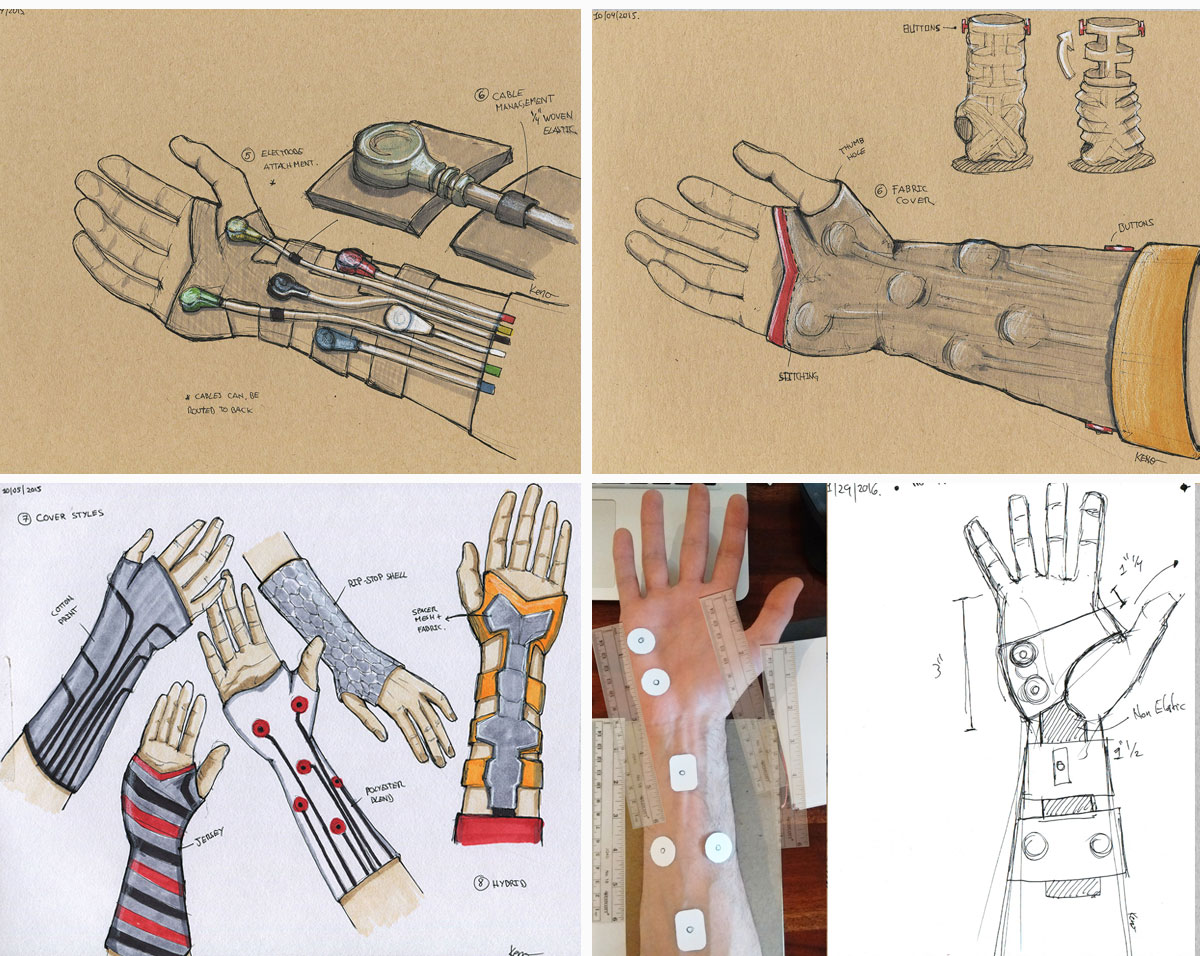 The first prototypes while promising and fun to make & test didn't quite work as intended, so it was back to the drawing board.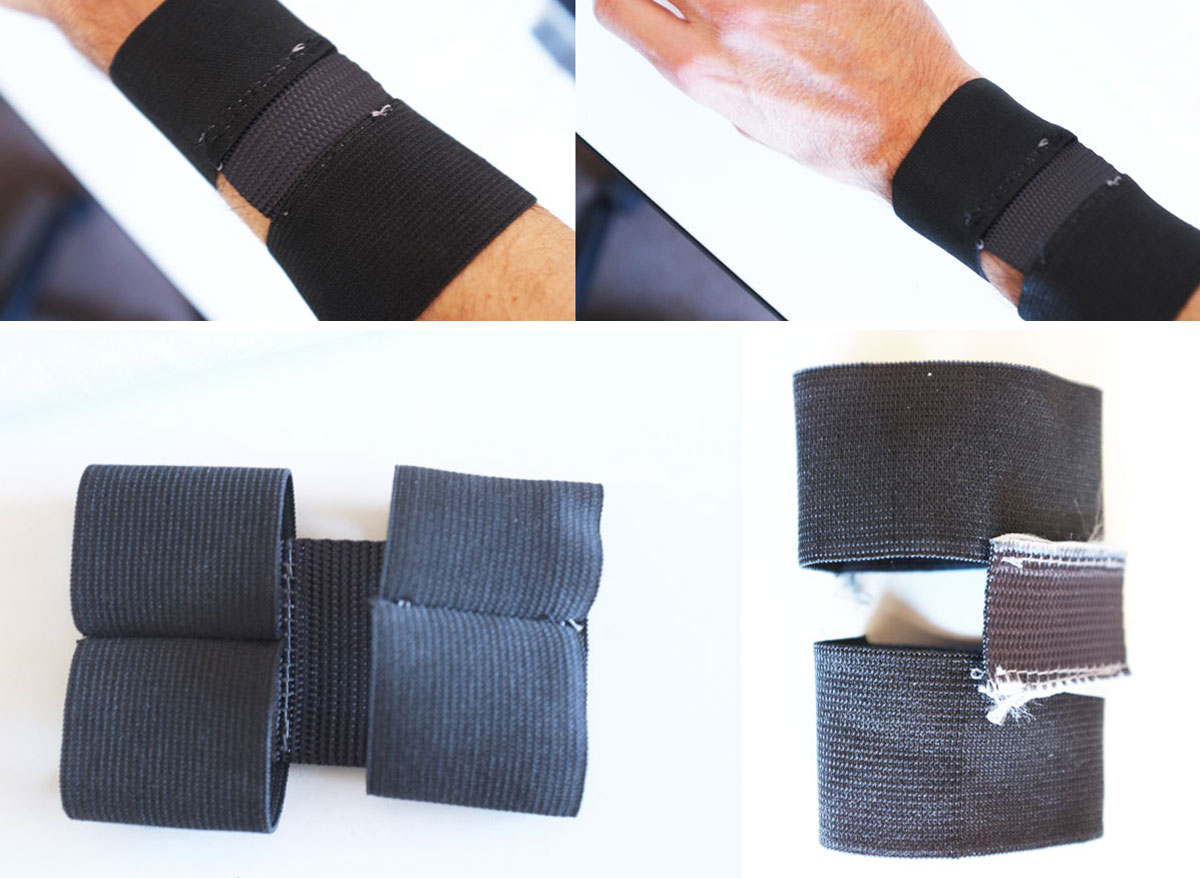 More sketches, more prototypes.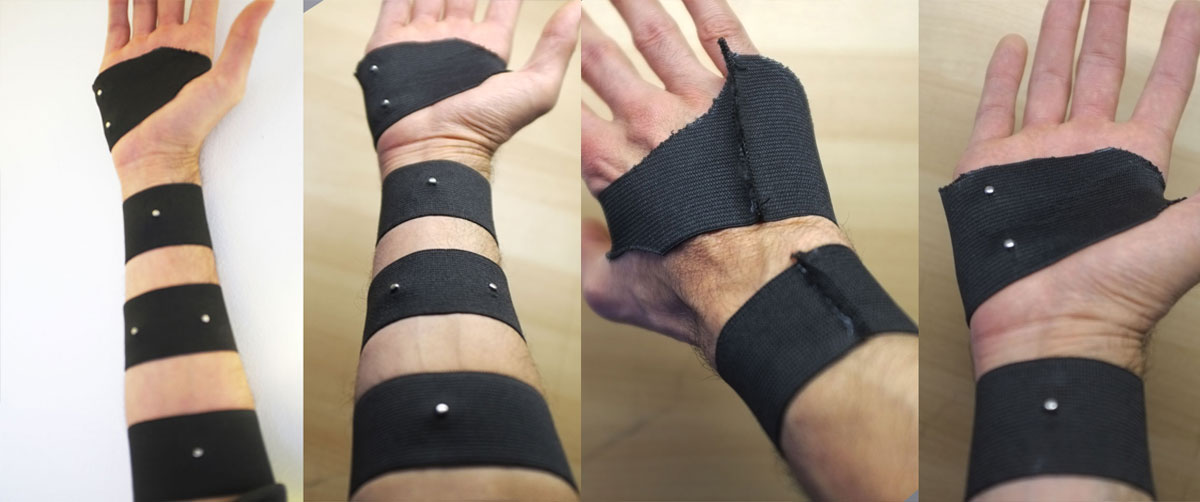 An adjustable hook and loop fabric based solution was deemed the best way to securely fix the bands, with the added benefit of being easy to use and capable of covering 100% of the population with minimal modifications.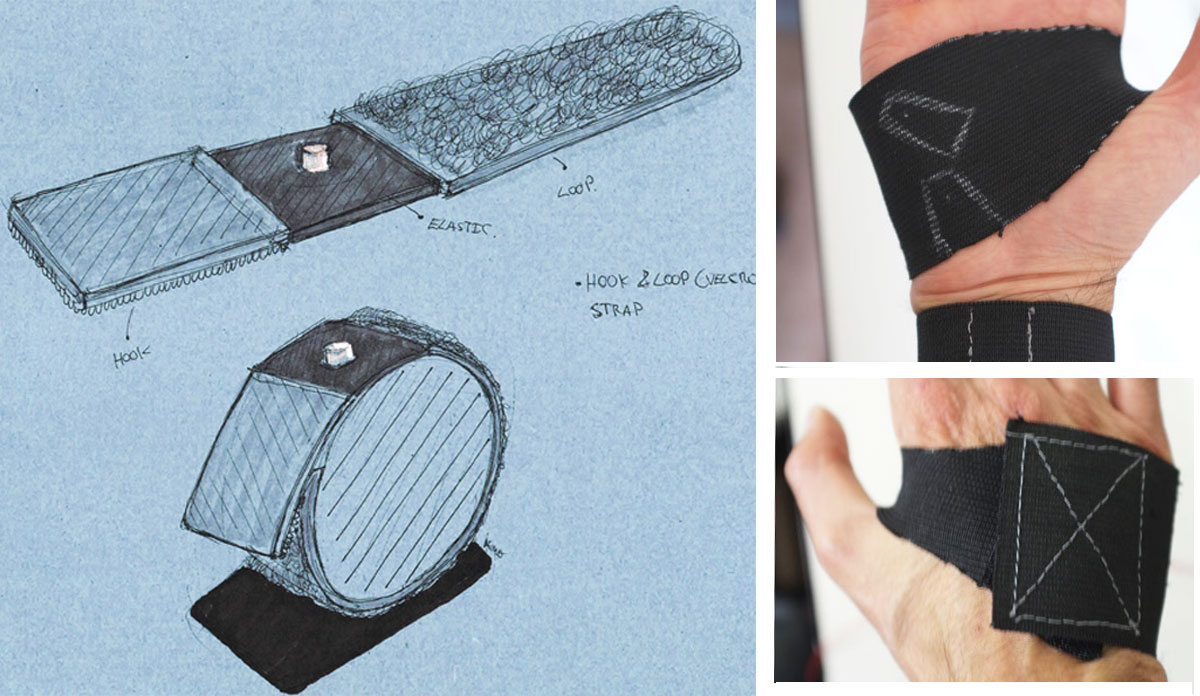 The electrodes represented another challenge, they needed to be removable, not interfere with movement and be close to the skin. A snap system was developed & prototyped.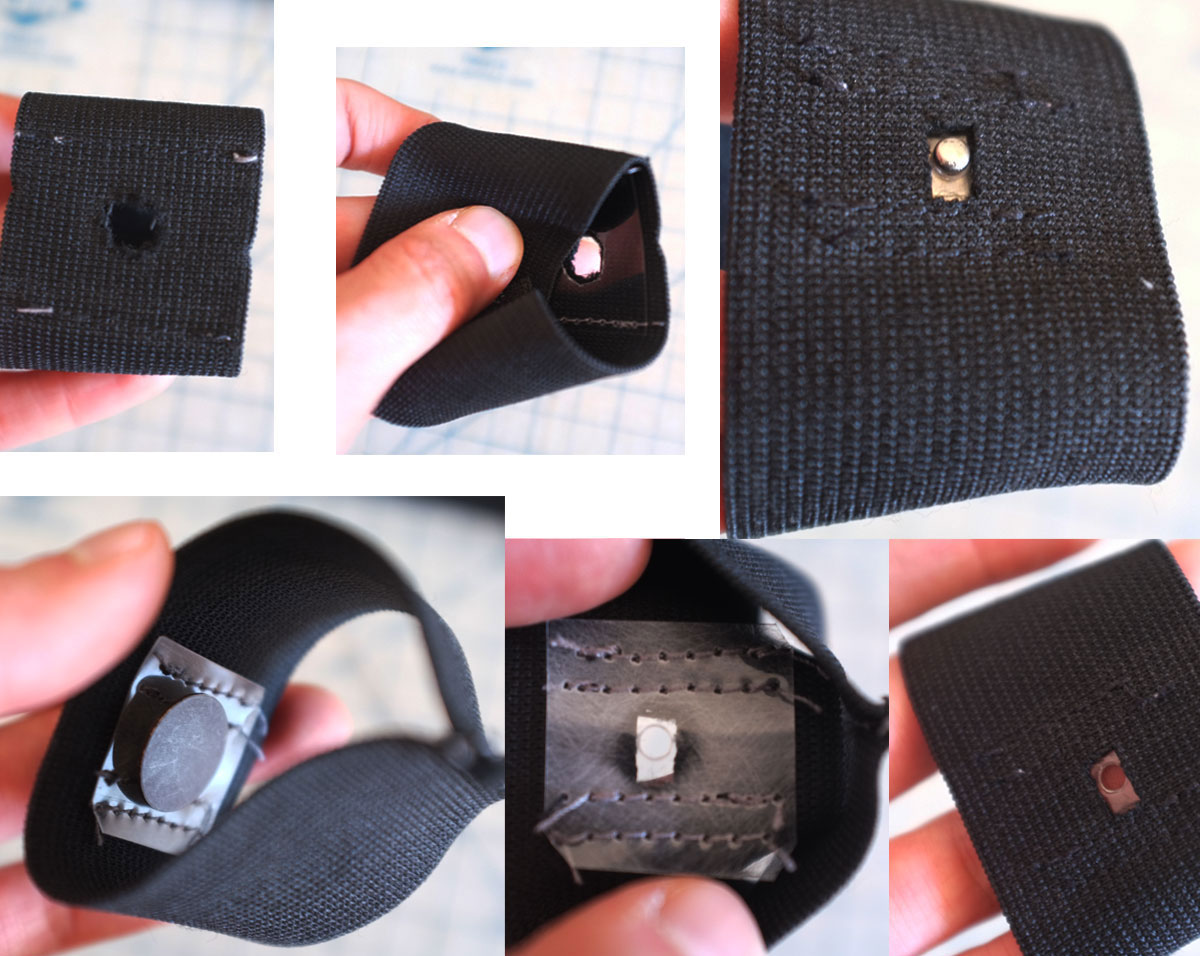 More prototypes...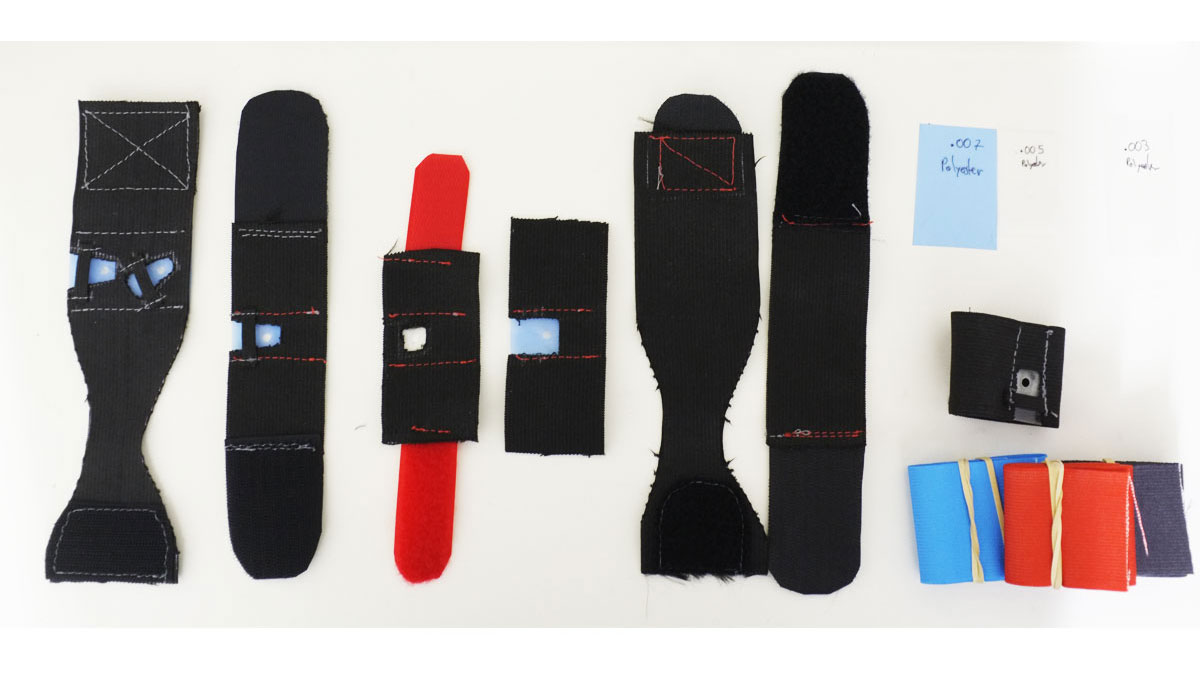 Final Product
Final Pre-production & limited production Weds (Wearable Electrode Devices) were made and delivered.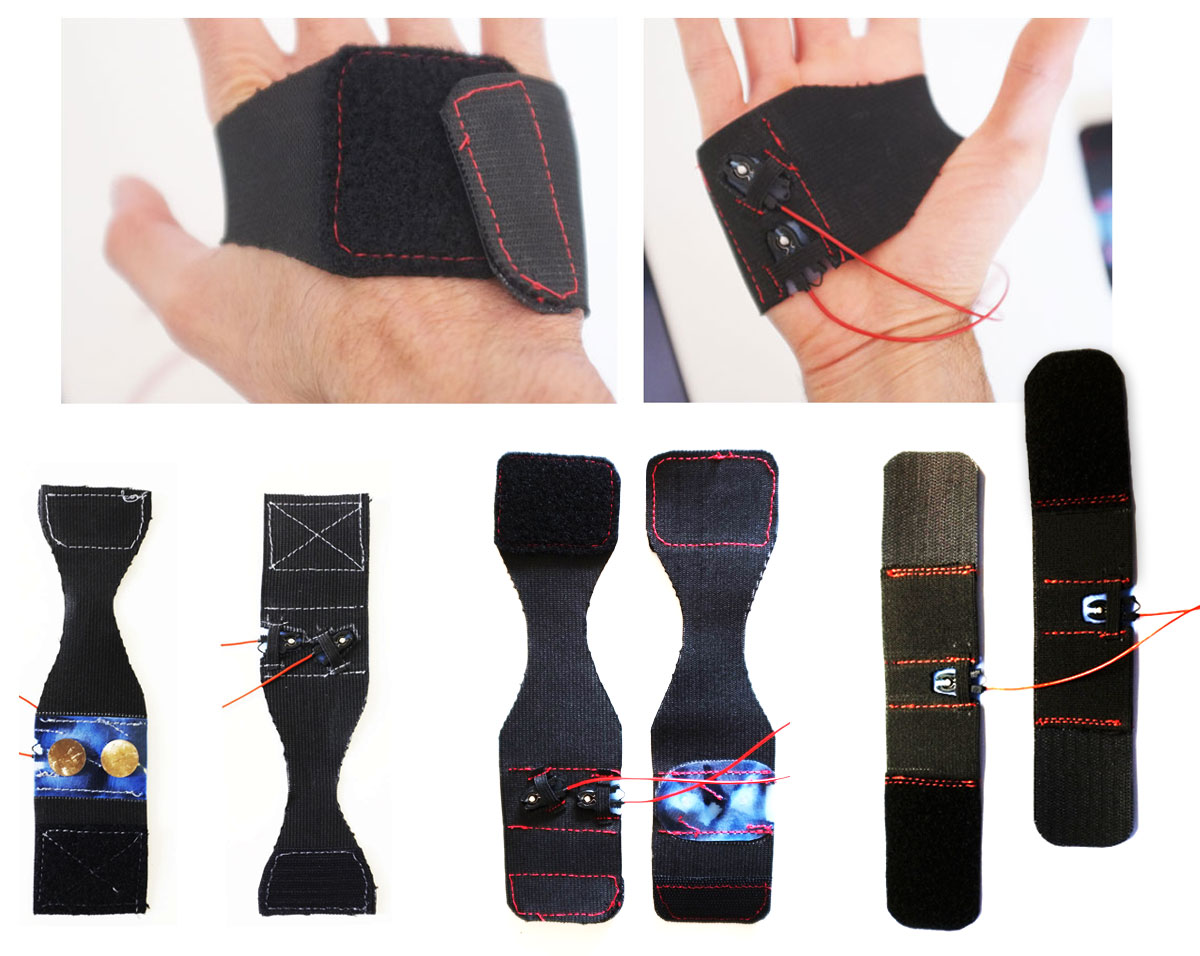 Along with tech packs, bill of materials (BOM) & support material ready for mass production